LifePoints Panel – opinions | how to fill out surveys
LifePoints Panel is an international panel that belongs to the company Lightspeed LLC and operates on the market for many years. Although it has been around since 1999, quite a few people may not be familiar with it yet, as it has only been available under its current name since March 2019. It was previously known on the internet as GlobalTestMarket. Registration in the panel is possible from the age of 16, so you do not have to be over 18. What you should know about the panel and how to increase your earnings from filling out surveys?
Life Points Panel – registration
Earning with LifePoints panel starts with registration, without which you will not be able to complete surveys. The whole process is relatively quick, although it does not end with entering your e-mail address and password. Here, already when creating an account we are asked for additional information such as. name, surname, gender, year of birth and address of residence. For the registration and confirmation of e-mail address we get the first 10 LifePoints.
After logging into the panel, we will be greeted by a pop-up window that allows us to quickly complete the profile with additional information. For its completion we will receive another 10 LifePoints, so after a few minutes (counting registration), in our account will already be 20. Of course there is still a lot of work to do in order to get paid, but we can treat these additional points as an incentive to fill out the surveys.
It is worth noting the relatively low age requirement (16 years), so this may also be an interesting job for minors.
Surveys and contests in the former GlobalTestMarket
The primary way to earn money in the former GlobalTestMarket is, of course, filling out surveys. Depending on demand and profile, on average we can count on several surveys per month. How many points you get for a survey depends on its length and complexity, but usually it is one A survey is worth from a few cents to several zlotys. You will receive reminders about new surveys to the e-mail address provided during registration, but it is worth logging in every day so that you do not miss any survey.
The panel sometimes organizes contests in which we can win interesting prizes e.g. tablet, smartphone or TV. Usually they consist in picking the winner of a specific meeting or event (e.g. There are a lot of other forms of referrals (e.g. football match or Eurovision contest), but there are also others, e.g. for the best picture.
How much can you earn
How much you earn in LifePoints Panel depends on your overall activity on the site and a properly completed survey profile. It is difficult to clearly define the amount of monthly earnings, because everything depends on the current demand for answers from a specific research group. What is more, lack of referral program severely limits the earning potential of the service and makes the only income comes from surveys that we fill out ourselves.
Payout from LifePoints Panel
Unfortunately the panel lacks the possibility of withdrawing the accumulated funds to a bank account. Certainly for many people this will be a big minus, but fortunately we have the most popular online wallet at our disposal, which is PayPal. What else can we do with the accumulated points??
exchange it for electronic gift certificates (Empik, TK Maxx, Zalando),
donate points to charity (Australian Red Cross, Special Olympics).

PayPal is undoubtedly the most popular online wallet from which you can easily withdraw money to your own bank account. What is more, you can also use collected funds for direct payments in many online stores. Everyone who seriously thinks about making money on the Internet should have it.
Withdrawal from LifePoints Panel is possible after you have collected 7000 LifePoints, which is 60 PLN.
How to earn more money by filling out surveys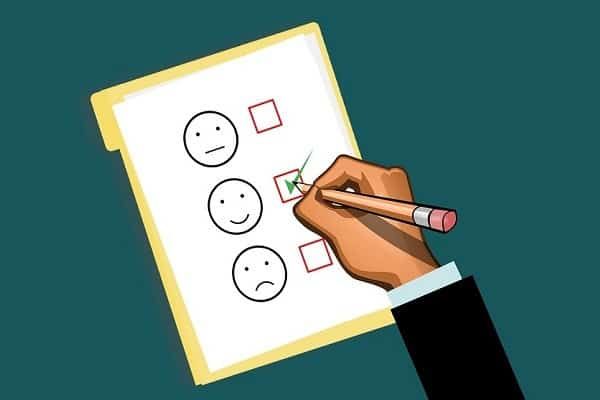 LifePoints Panel is an interesting service, but if you want to earn money by filling out surveys it is good to register also in other panels of this type such as. ySense. Thanks to this we can count on a larger number of surveys per month, which in turn will translate directly into even greater earnings.
How to delete an account in LifePoints Panel
Of course at any time you can cancel your participation and delete your account if LifePoints Panel for some reason is not to your liking. To do that you have to go to "Account", then "My Profile" and at the very bottom you will find a button "delete now". It is worth considering such a decision well in advance, because it involves the loss of all points and the entire history of membership in the panel. The second thing is that 30 days after deleting the account, if we want to register again we will have to use another e-mail address.
Reviews about LifePoints Panel
LifePoints Panel (GlobalTestMarket) does not stand out from the rest. At the start we get some extra points, which in theory are supposed to encourage people to fill out surveys, but unfortunately in practice this amount is rather ridiculous (a few pennies). In this respect many survey panels are simply better, offering much better bonuses for the start (even a few dollars). It is also worth noting that the service has no referral program, so the only income comes from self-completed surveys.
Nevertheless the panel itself has been working for a very long time and still enjoys good reviews on the Internet. It pays out regularly, so it's worth getting interested and evaluating it yourself. Especially if we are only filling out surveys and promotion is not of interest to us at all.
Do you have any experience with LifePoints Panel? Share your opinion in the comments.