Kubigo – service opinions and description
Kubigo is a Polish service that pays for the performance of certain tasks and completing surveys. We can find here both those commissioned by external sponsors, as well as by other users of the service. How to make money in the service and what you should know about it?
Registration in Kubigo
Before you even start earning money on the site you must of course create an account. Registration is very simple and in fact is limited to entering login, password and e-mail address. Basically that would be it, so just take a moment to join Kubigo and you can do the job.
How to earn in Kubigo
All earning actions on the site are available under the tab "Earn" (on the right side). Among them we can find various types of tasks, as well as survey rotators. Of course, we can also add our own so that other users can earn from them.
Bonuses
For performing certain actions we also get bonus points, to be precise one for each correctly performed. However, in order to receive them the ratio of actions performed by means of fraud must not exceed 20%.
Another bonus, or actually monetary reward is given to users who have earned the most in a given month. Rewarded are 5 best people and receive successively: 30 zł, 20 zł, 15 zł, 10 zł, 5 zł.
Referral program
Kubigo also has its own affiliate program, through which we can build additional passive income. It is enough that by reflinka we will invite more people to the program by getting 10% of the money they earn (of course without any prejudice to their earnings). Although it is not easy to promote such services, but it is a good way to speed up earning a little.
How to earn more on surveys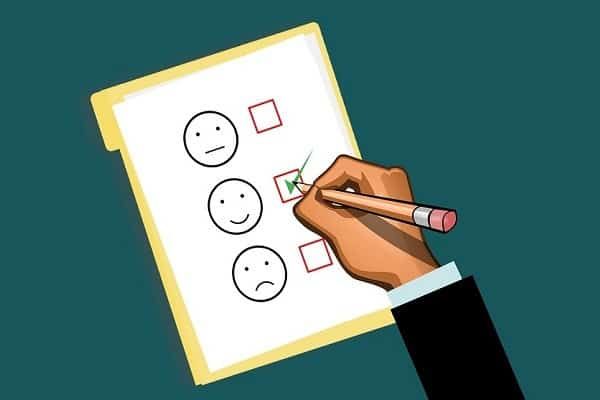 Although in Kubigo you will also find survey rotators, but unfortunately it is not the best service if you want to earn money by filling out surveys. However, there are many other sites on the internet that focus on surveys, such as ySense. That is why you should be interested in other panels if you want to make money on filling out surveys.
User status
On the site users can have the status of normal or advanced. The first one we receive automatically immediately after registration in the service. However, only the advanced status provides additional benefits such as higher rates, shorter time for re-performing the action, or tasks specifically for users from this group. It is definitely worth trying to change your status, although it is granted by the administration only after fulfilling certain conditions:
Inviting at least 5 people to the service.
at least 200 PLN paid out from the program.
activity on the site and forum.
giving only real data when performing tasks.
giving only active phone numbers.
Performing all steps from the action description.
frequent change of IP address if possible.
promoting your service on the Internet and other places.
Additional information about Kubigo
Kubigo service also has its own forum and built-in chat allowing for communication between users and administration. Although this is a very interesting solution, but unfortunately both the forum and the chat are not lively.
Earnings
Currently, the number of available internal tasks in Kubigo is so small that it is not worth setting your mind on any higher earnings. Currently, missions and general surveys dominate, such as. Personaly, Speak UP, Cint etc. Unfortunately the years of service splendor are long gone, although one can hope that they are not irreversible. However, despite this users are able to earn quite decent money, and we can check it in the internal ranking. The information you find there confirms that you are still going to make money in the service about PLN 10 per day.
Payout from Kubigo
Withdrawal from Kubigo service can be ordered after collecting at least 10 PLN on the balance, so relatively quickly. We have a bank account, PayPal online wallet and phone top-up at our disposal. These are popular enough withdrawal methods from earning sites, so basically nothing else is needed.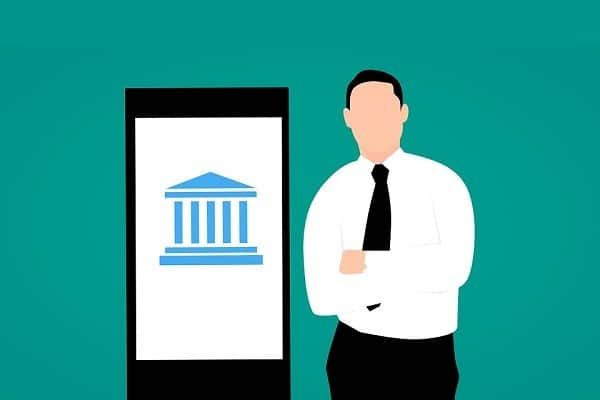 It's hard to imagine normal life without a bank account, so practically everyone has one. However, it is worth changing the institution from time to time to get better conditions and extra money for opening an account. Thanks to this we will earn at least few hundred PLN without losing anything.

PayPal is undoubtedly the most popular online wallet from which we can withdraw money to our bank account, but also use the accumulated funds for direct payments in many online stores.
Proof of payment
Below is the proof of payment from the service directly to PayPal.

Reviews about Kubigo
Kubigo used to be a pretty good earning service, but now it is quite poor. Although you can still earn some money and the payout is really fast, but there are simply better services at the moment. It is possible that in some time it will get back on track and the number of available jobs will increase significantly, but for now it looks like this.
Do you have any experience with the service? Share your opinion in the comments.
2 comments to "Kubigo – service reviews and description"
The site interested me and I just registered on it, at first glance it seems cool. Lots of shares available, low minimum to withdraw. All tasks are interesting – some of them require really little time to complete. We will see how it will be further and whether the service pays, but for now on +.
Ok Janek, I think you've convinced me, because maybe I'll register myself, because even though I've heard this name a few times, I've never thought about the notation
Add comment Cancel writing an answer
IT is currently one of the fastest growing sectors on the labour market, so it is no wonder that the number of jobs in this sector is increasing,…